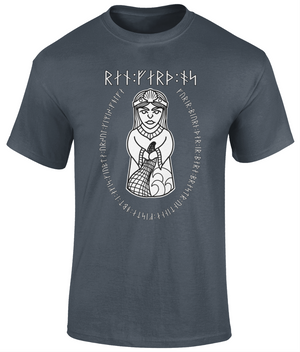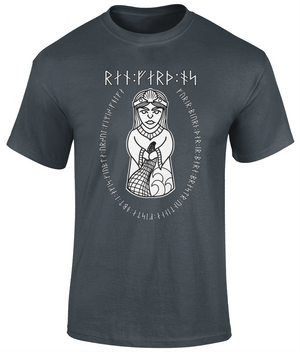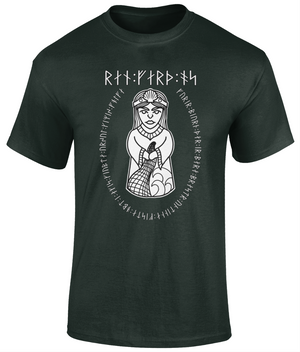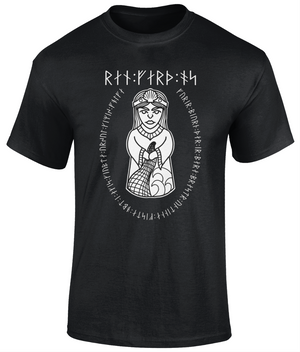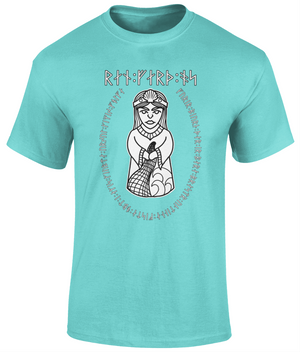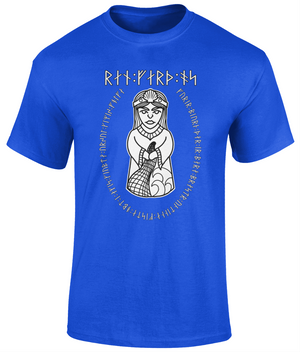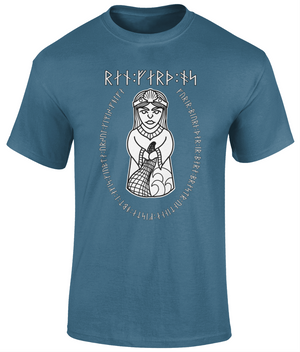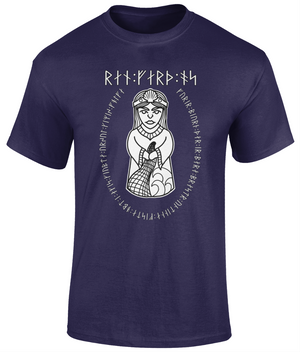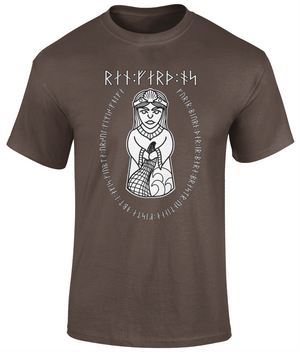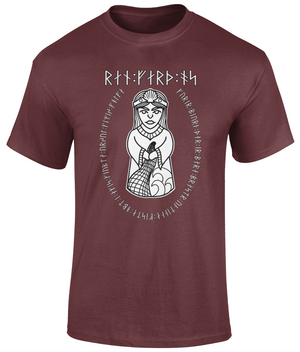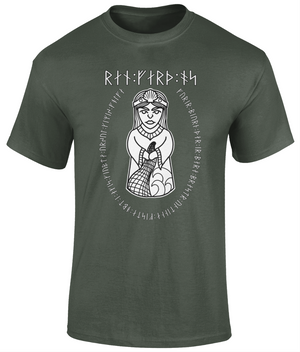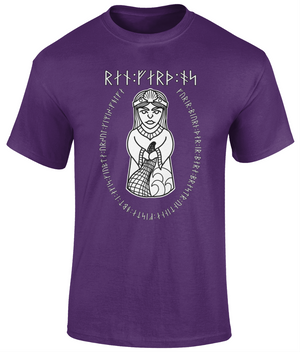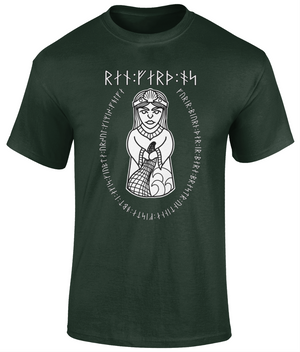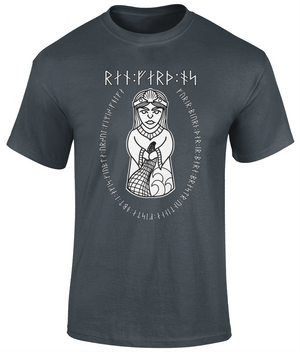 RunecastCopper
Rán Viking Goddess of the Sea Heavy Cotton T-Shirt
Rán Viking Goddess of the Sea 
She demands respect and if you travel in her realm you'd be wise to give it. She hosts the spirits of drowned mariners in her hall under the sea with her husband Aegir.

The inscriptions in Younger Futhark Runes are written in Old Norse and read
Rán Vard Os  (Rán protect us)
and below that around the figure
From an 11th century Icelandic skaldic verse by Hofgarða-Refr Gestsson
Fœrir bjǫrn, þar er bára brestr, undinna festa opt í Ægis kjǫpta ursǫl Gymis vǫlva.
Gymir's spray-cold spæ-wife often brings the twisted-rope-bear [ship] into Ægir's jaws [under the waves] where the wave breaks.
Material: 100% cotton.*

Seamless twin needle collar.
Taped neck and shoulders.
Tubular body.
Twin needle sleeves and hem.
Tear out label.
Weight: 
White 170gsm.
Colours 180gsm.
*Ash 99% cotton/1% polyester.
**Midnight, Blackberry, Dark Heather, Heather Sapphire, Graphite Heather, Lilac, Russet, Safety Pink, Sunset and Tweed 50% cotton/50% polyester.
***Antiques and Sport Grey 90% cotton/10% polyester.