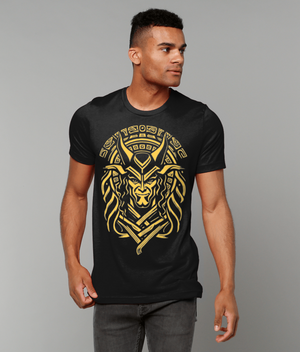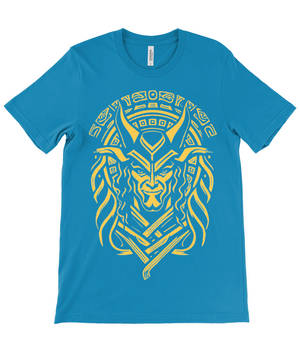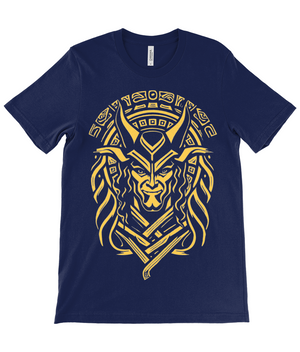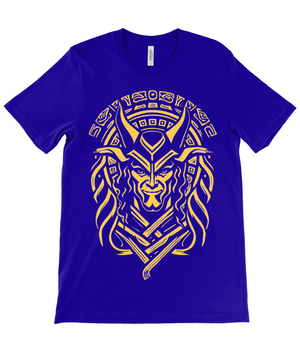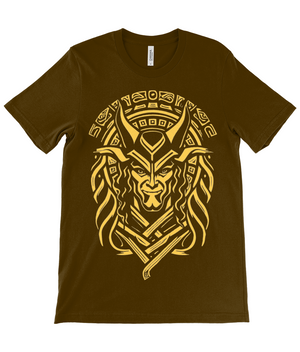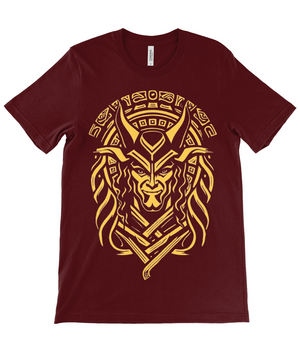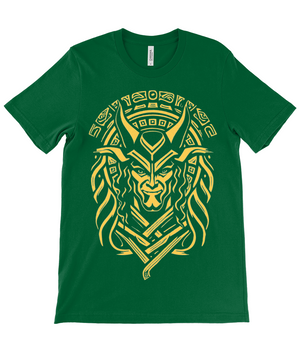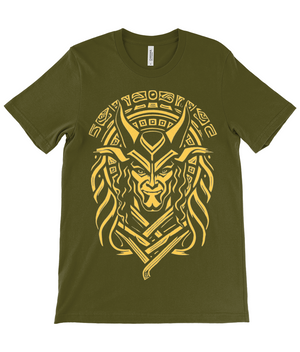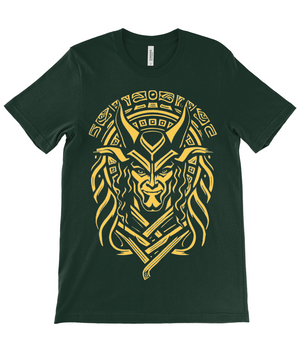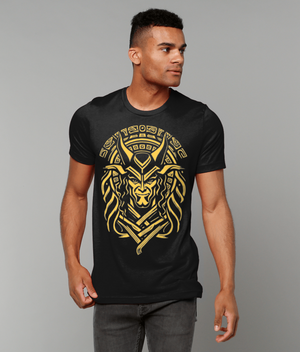 RunecastCopper
Loki - Lord of Chaos Exclusive Design T-Shirt
Loki is a Norse god known as the trickster and lord of chaos, often depicted as a shape-shifting, mischievous figure who enjoys causing trouble. He is the father of Hel, the goddess of death, Fenrir, the monstrous wolf, and Jormungandr, the giant serpent. Despite being a god, Loki is often portrayed as an outsider and sometimes even an antagonist, due to his unpredictable nature and tendency to disrupt the order of things. Despite his sometimes villainous actions, Loki is also seen as a complex figure who occasionally helps the other gods, and his cunning and intelligence are highly valued in Norse mythology.

Our exclusively unique t-shirt features an image of Loki and is perfect for mischievous pranksters who love to stir up chaos and have a bit of fun. The shirt captures the essence of the Norse trickster, with his sly grin and mischievous expression that suggests he's always up to something. Wearing this shirt is a subtle way to show the world that you're a master of mischief, and that you're always looking for ways to shake things up. Whether you're a fan of Norse mythology or just enjoy playing pranks, this t-shirt is sure to appeal to your sense of humor and love of chaos.

Material: 100% ringspun combed cotton.*
Single jersey.
Ribbed collar.
Shoulder to shoulder taping.
Twin needle stitching.
WRAP Certified Production.
Weight: 145 gsm
*