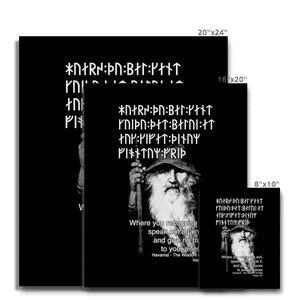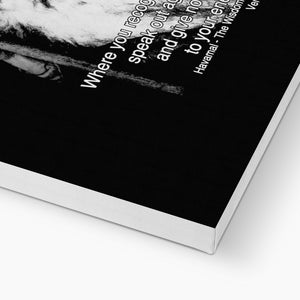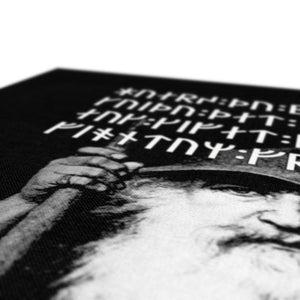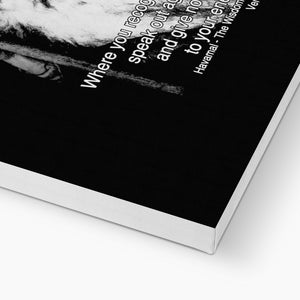 Prodigi
Havamal 127 - Where you Recognise Evil Canvas
Wisdom of Odin. Havamal Verse 127
Design features the verse below rendered in Old Norse using Viking era Younger Futhark runes.
Hvars þú böl kannt,
kveð þú þat bölvi at ok gef-at þínum fjándum frið.
Where you recognise evil,
speak out against it,
and give no truces to your enemies
Our fine art canvases transform any image into a beautiful work of art. Each one is produced using a giclée fine art printing process and hand finished by our experienced canvas framing team. - 100+ year colour guarantee - Two canvas edge finishing options: white, or image wrap - Professional artist stretcher bars milled from the finest quality kiln-dried knotless pine - Our canvas material is a finely textured artist-grade cotton canvas which consistently reproduces image details with outstanding clarity and detail.