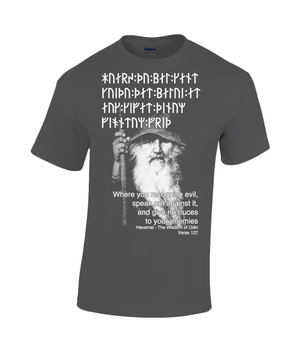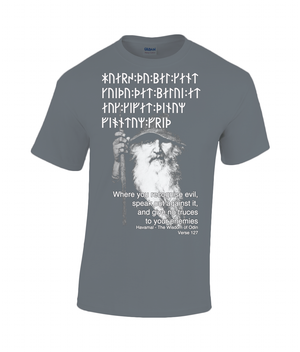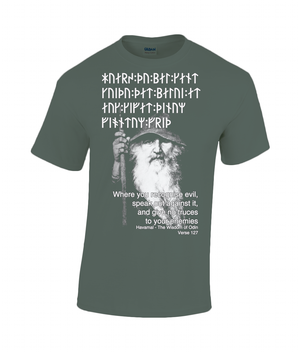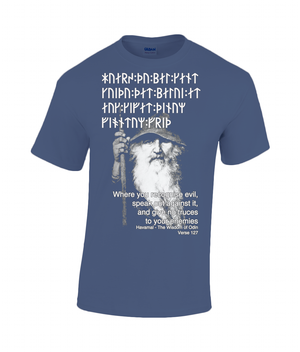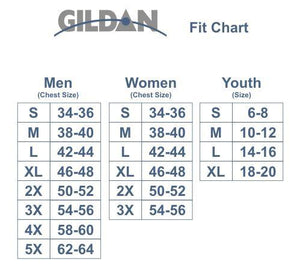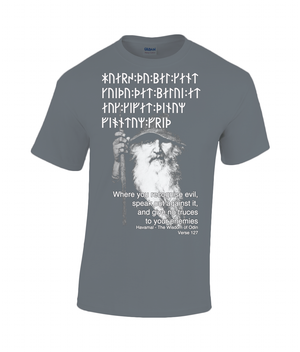 RunecastCopper
Havamal 127 - Where you Recognise Evil Heavy Cotton T-Shirt
Wisdom of Odin. Havamal Verse 127
Design features the verse below rendered in Old Norse using Viking era Younger Futhark runes.
Hvars þú böl kannt, kveð þú þat bölvi at ok gef-at þínum fjándum frið.
Where you recognise evil,
speak out against it,
and give no truces to your enemies
Material: 100% cotton.
Seamless twin needle collar.
Taped neck and shoulders.
Tubular body.
Twin needle sleeves and hem.