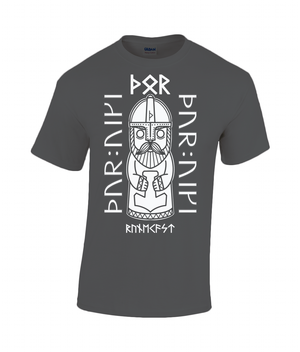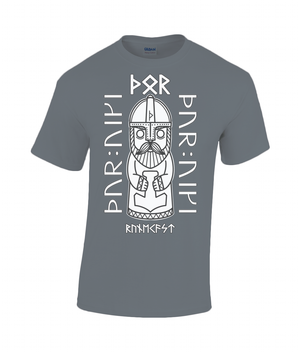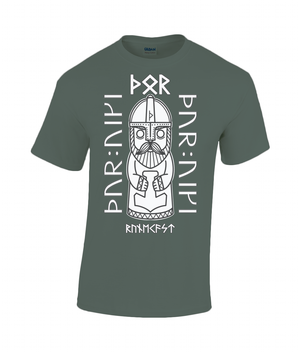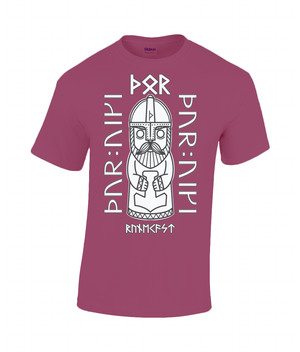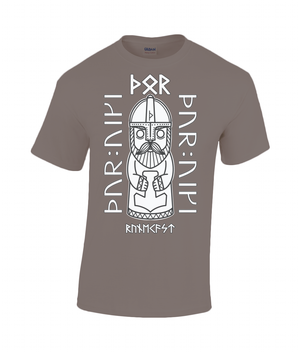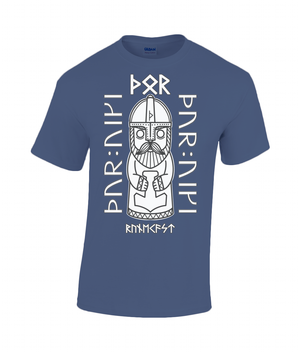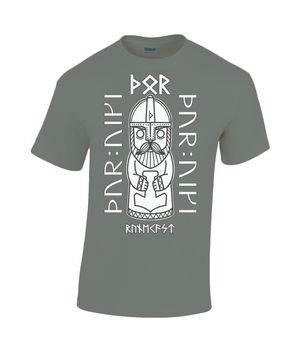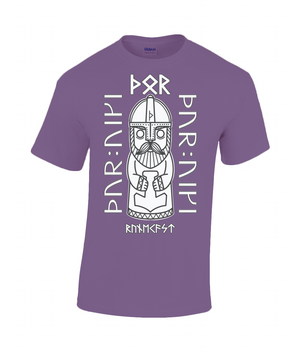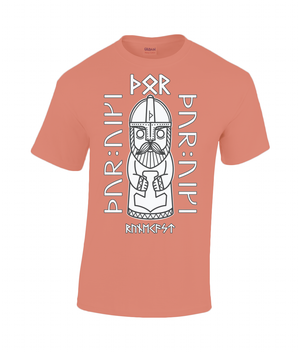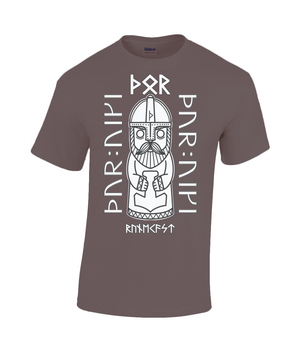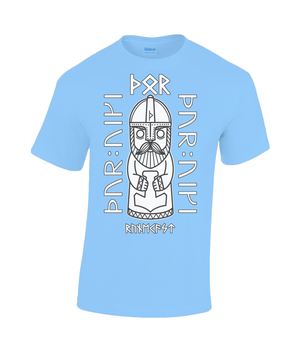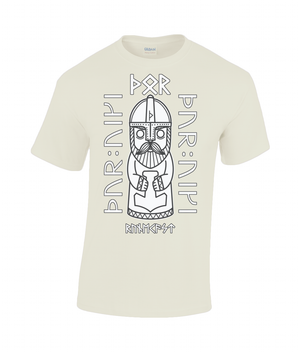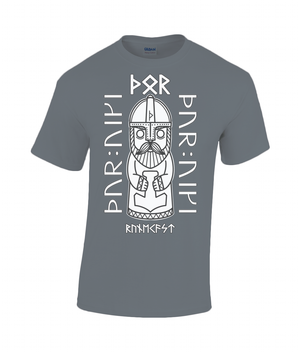 RunecastCopper
Thor T-Shirt Gildan Heavy Cotton
Thor Viking God of Thunder Gildan Heavy Cotton T-Shirt
In Germanic and  Norse mythology, Thori/Thunnor is a hammer-wielding God associated with lightning, thunder, storms, sacred groves and trees, strength, the protection of mankind and also hallowing and fertility.

Our shirt has his name rendered in Elder Futhark Runes and down each side in Younger Futhark Runes the Old Norse phrase "Thor Vigi" meaning "May Thor bless, hallow or protect" the wearer.
Material: 100% cotton.*
Seamless twin needle collar.
Taped neck and shoulders.
Tubular body.
Twin needle sleeves and hem.
Tear out label.
Weight: 
White 170gsm.
Colours 180gsm.
*Ash 99% cotton/1% polyester.
**Midnight, Blackberry, Dark Heather, Heather Sapphire, Graphite Heather, Lilac, Russet, Safety Pink, Sunset and Tweed 50% cotton/50% polyester.
***Antiques and Sport Grey 90% cotton/10% polyester.