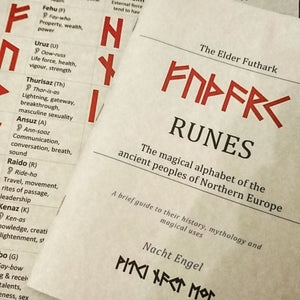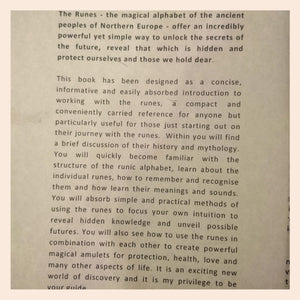 RunecastCopper
Elder Futhark Runes Complete Kit (wooden runes, bag, casting cloth, cord, guide book and info-sheet)
We are pleased to offer our complete Elder Futhark rune kit. A complete kit includes a set of handmade wooden runes, bag, casting cloth and cord, hand made parchment printed rune guide book and information sheet. The runes are the magical alphabet of the ancient peoples of Northern Europe, used around 300 bc. There are 24 symbols in the alphabet can be used for divination by casting them onto a cloth, individual daily pick and reading them, similar to Tarot but older. They each have their own individual meaning, for instance Algiz offers its protection. They can also be worn in the form of Jewellery and will offer you the same meaning. The Sets Each set is handmade and totally unique, made from sourced windfall in a selection of tree woods. Each tree also offers its own particular energies. For instance Alder (the set pictured) offers the energy and protection of a warrior, it will help you take up challenges and solve puzzles. They come in a black velvet pouch, choice of casting cloth and rope (red or black) to set out the time scale of your cast, our own book to explain how to use the runes, the history and mythology behind them, and a full size rune information leaflet.
The photographs are an example only. All items are made to order. We will send you photographs of your particular item prior to dispatch for your approval.
Non-UK customers please note your country may charge import duty, VAT or other taxes on foreign imports. We are in no way accountable or responsible for this and the payment of any such charges are solely the buyer's responsibility. We suggest you familiarise yourself with your country's import regulations before ordering to avoid any unpleasant surprises.