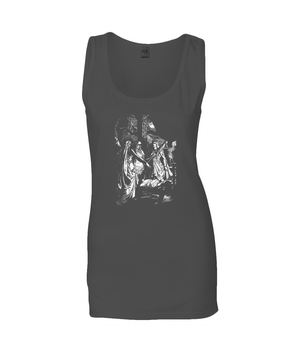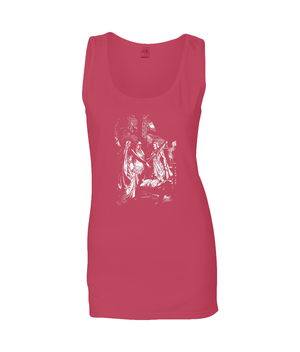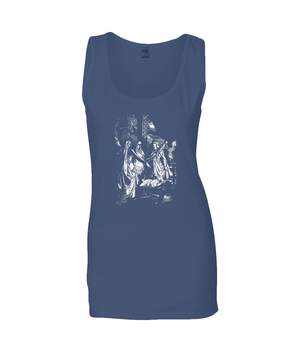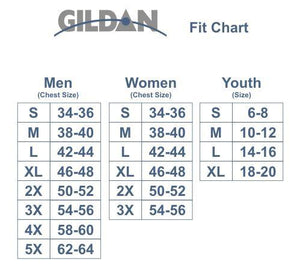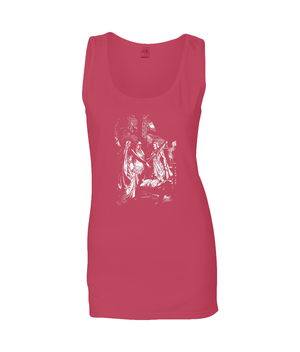 RunecastCopper
Dark Norns Gildan Ladies SoftStyle® Tank Top
After The Norns (1889) by Johannes Gehrt
The Norns in Norse mythology are female beings who rule the destiny of gods and men. The Völuspa tells of  Urðr (Wyrd), Verðandi and Skuld, the three most important of the Norns, come out from a hall standing at the Well of Urðr or Well of Fate. They draw water from the well and take sand that lies around it, which they pour over the Yggdrasill tree so that its branches will not rot.
Material: 100% ringspun cotton.*
Pre-shrunk.
Fitted style with side seams.
Rib bound neck and armholes.
Twin needle hem.