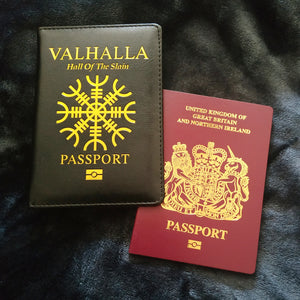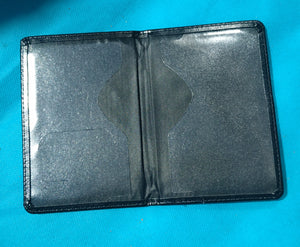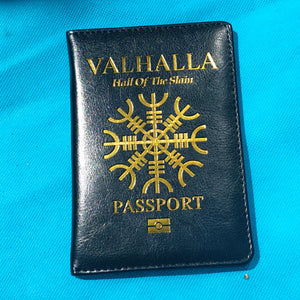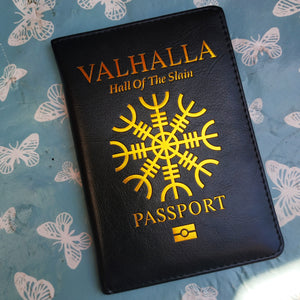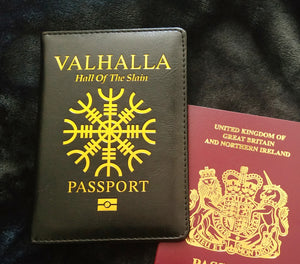 RunecastCopper
Valhalla Viking Passport Cover/Notebook Holder
For the Viking Warrior in your life.
Passport Cover or Notebook Holder with the golden printing.
'Valhalla - Hall of The Slain' with the Aegishjalmur (Helmof Awe) symbol for protection on your way to the afterlife. 
Greet for your passport or a slim notebook. Padded cover with clear plastic interiror to hold your passport firmly in place. 
Material: PU Leather
Width: 9.8 cm / 3.85''
Length: 14.1 cm / 5.55''