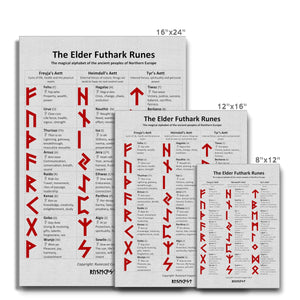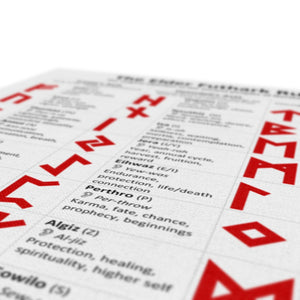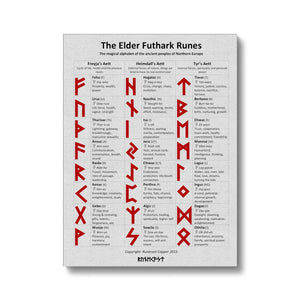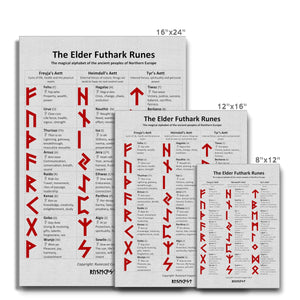 Prodigi
Elder Futhark Rune Guide Canvas
Our famous Elder Futhark Runes guide
Our fine art canvases transform any image into a beautiful work of art. Each one is produced using a giclée fine art printing process and hand finished by our experienced canvas framing team.
The runes are the magical alphabet of the ancient peoples of Northern Europe, used from around 200CE. Our useful clearly designed rune information products act as a quick reference to the runes with basic information on each rune including its Name, phonetic sound and divinatory meaning. There are 24 symbols in the alphabet can be used for divination by casting them onto a cloth, individual daily pick and reading them, similar to Tarot but older. They each have their own individual meaning, for instance Algiz offers its protection. They can also be worn in the form of Jewellery and will offer you the same meaning.
Colour information: Colour representation is only as accurate as the web design process allows. We cannot be held responsible in any way for delays due to customs or handling by postal services.
- 100+ year colour guarantee - Two canvas edge finishing options: white, or image wrap - Professional artist stretcher bars milled from the finest quality kiln-dried knotless pine - Our canvas material is a finely textured artist-grade cotton canvas which consistently reproduces image details with outstanding clarity and detail.