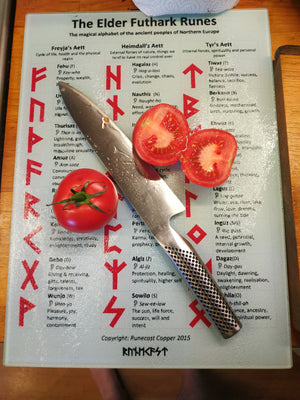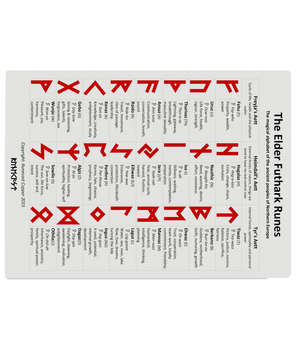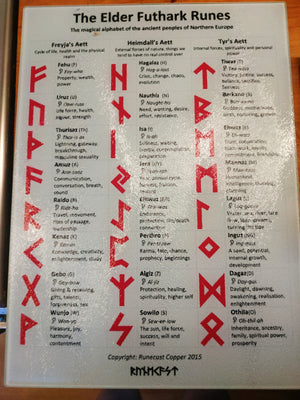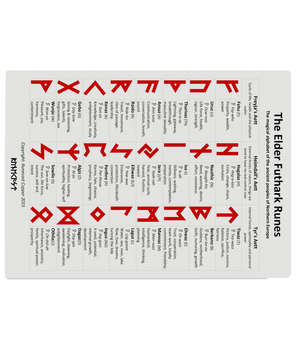 RunecastCopper
Elder Futhark Rune Guide Tempered Glass Chopping Board
Our useful information sheet acts as a quick reference to the runes with basic information on each rune including its Name, phonetic sound and divinatory meaning.  
The runes are the magical alphabet of the ancient peoples of Northern Europe, used from around 200CE. There are 24 symbols in the alphabet can be used for divination by casting them onto a cloth, individual daily pick and reading them, similar to Tarot but older. They each have their own individual meaning, for instance Algiz offers its protection.
A handy reference always there in your kitchen. Beautifully textured and hard-wearing, they have a heatproof surface and anti slip rubber feet.
Product Size
Large: 280 mm x 390 mm
Wipe clean only - Avoid contact with harsh chemicals such as bleach