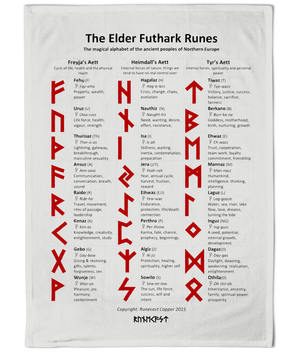 RunecastCopper
Cotton Tea Towel - The Elder Futhark Runes
The runes are the magical alphabet of the ancient peoples of Northern Europe, used from around 200CE. The concise yet comprehensive guide gives basic information on each rune; its name, pronunciation and properties, A handy reference always there in your kitchen.  
Fantastic quality tea towel made from 100% cotton.
Washing Instructions: Wash at 30 degrees. Not suitable for tumble drying. 
Dimensions: 48 x 70cm (Approx)