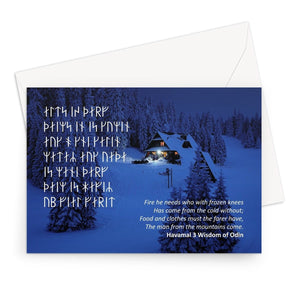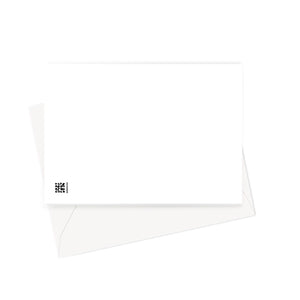 Prodigi
Viking Yule Greeting Card - Wisdom of Odin Havamal Verse 3
These A5 size greetings cards are printed on high-quality 330gsm Fedrigoni card.

An exclusive design featuring a verse from the Havamal - Viking wisdom said to come directly from the Allfather God Odin.
Features the verse written in Old Norse rendered in Younger Futhark Runes with an English translation.
Havamal Verse 3
Fire he needs who with frozen knees
Has come from the cold without;
Food and clothes must the farer have,
The man from the mountains come.
Original Old Norse
Elds er þörf þeim er inn er kominn
og á kné kalinn.
Matar og voða er manni þörf,
þeim er hefir um fjall farið