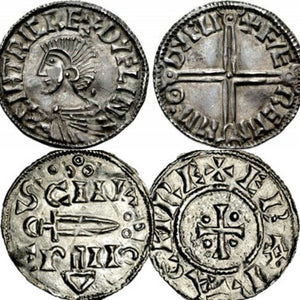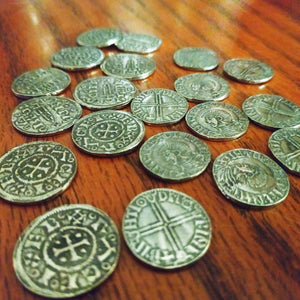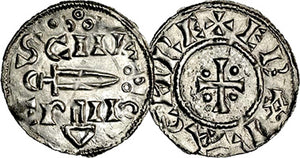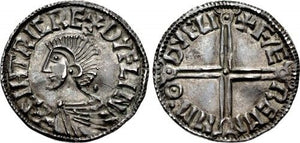 RunecastCopper
Viking Coin Replica in English Pewter
Cast in fine English Pewter. The originals were silver. 
Two designs to choose from.
1) York Viking Penny with Sword 900AD to 950AD
This pattern is called 'St. Peter's Sword' or 'Sword and Hammer.' the inscription spells SCIIE TPIIO, separated by the sword image.
2) Sihtric Penny
An early silver coin minted for Sihtric III (a.k.a. Sihtric Silkenbeard) King of Dublin. Sihtric was the son of Olaf Cuarán, Norse King of Dublin, Northumbria & York (ruled c. 989-1036). Sihtric's mother, Gormflaith, was an Irish princess, daughter of the king of Leinster in the southeastern part of the island.
No two are exactly same. The photographs above are an example only. 
Non-UK customers. Please note your country may charge import duty, VAT or other taxes on foreign imports. We are in no way accountable or responsible for this and the payment of any such charges are solely the buyer's responsibility. We suggest you familiarize yourself with your country's import regulations before ordering to avoid any unpleasant surprises.